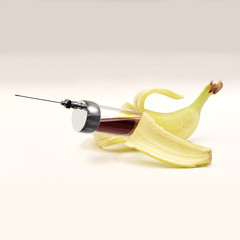 Christian Schumann
3D Artist | InVitro Banana
Plauen, Germany
Summary
Hi! My name is Christian and I'm a 3D Artist and Web / Software Developer from Gemany.
I'm an experienced Senior Web- and Software-Developer with a demonstrated history of working in the e-commerce and communications industry.
I'm skilled in Web Design with Perl and PHP, 3D-Generalist with 3DS MAX, Cinema 4D, Blender, E-on Vue and Photoshop. And I'm a strong engineering professional with an eye for UIs and layouts.
Currently, due to my family life and my job as software developer, I'm just a hobbyist with an slightly expensive hobby :D
Skills
Illustration
Matte Painting
Web Design
3D Modeling
Hard Surface Modeling
PHP
Perl
Web Development
Software proficiency
Experience
3D Artist at InVitro Banana

Plauen, Germany

Founder of InVitro Banana

Freelancing 3D Artist

Senior Web Developer at innochange GmbH

Plauen, Germany

Web developer for ePages shops

Web developer for Shopware shops

Frontend applications, GUI design, Resposnive Design

Software developer at EDV Dr. Haller & Co. GmbH

Plauen, Germany

July 2002 - December 2009

Responsible for:

- 1st- and 2nd-Level-Support

- development of software manuals

- technical documentation maintenance